There are plenty of affordable gaming chairs on the market for casual gamers, but if you want to take your gaming to the next level, consider investing in a premium gaming chair to get as comfortable as possible. Premium gaming chairs can have additional features like the option to recline, a cup holder, a memory-foam headrest pillow and more.
---
Top products in this article:
Razer Iskur X gaming chair, $250 (reduced from $399)
---
Whether you're a PC gamer or you just reserved a new PlayStation 5 at Amazon, you deserve to be comfortable while you game. Below are the best premium gaming chairs in 2022, according to reviews. These ergonomic chairs are from top brands, including Herman Miller, Logitech, Razer and more.
The best premium gaming chairs in 2022
Splurge on these gaming chairs from Amazon, Razer, Wayfair and more. They're all rated four stars or higher by reviewers.
Logitech x Herman Miller Embody gaming chair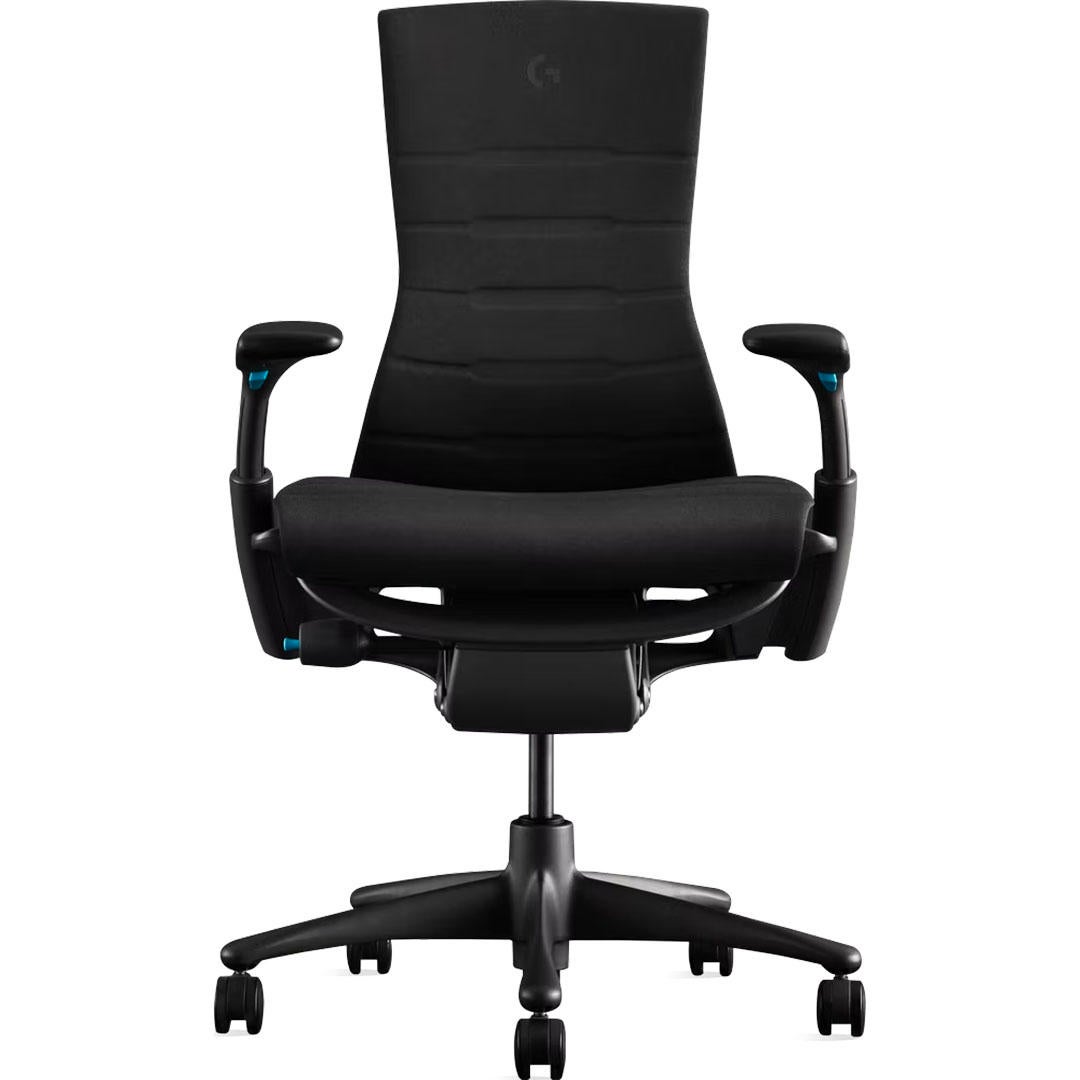 This ultra high-end gaming chair, a joint effort between Logitech and Herman Miller, comes with a number of premium features, including cooling foam and advanced spinal support. Just about every aspect of this ergonomic chair is adjustable for a custom fit: You can fiddle with the arm with and height, seat depth and seat height. You can even optimize the back of the Embody chair to mold to your unique spinal curvature.
Logitech x Herman Miller Embody gaming chair, $1,795
---
SMAX gaming recliner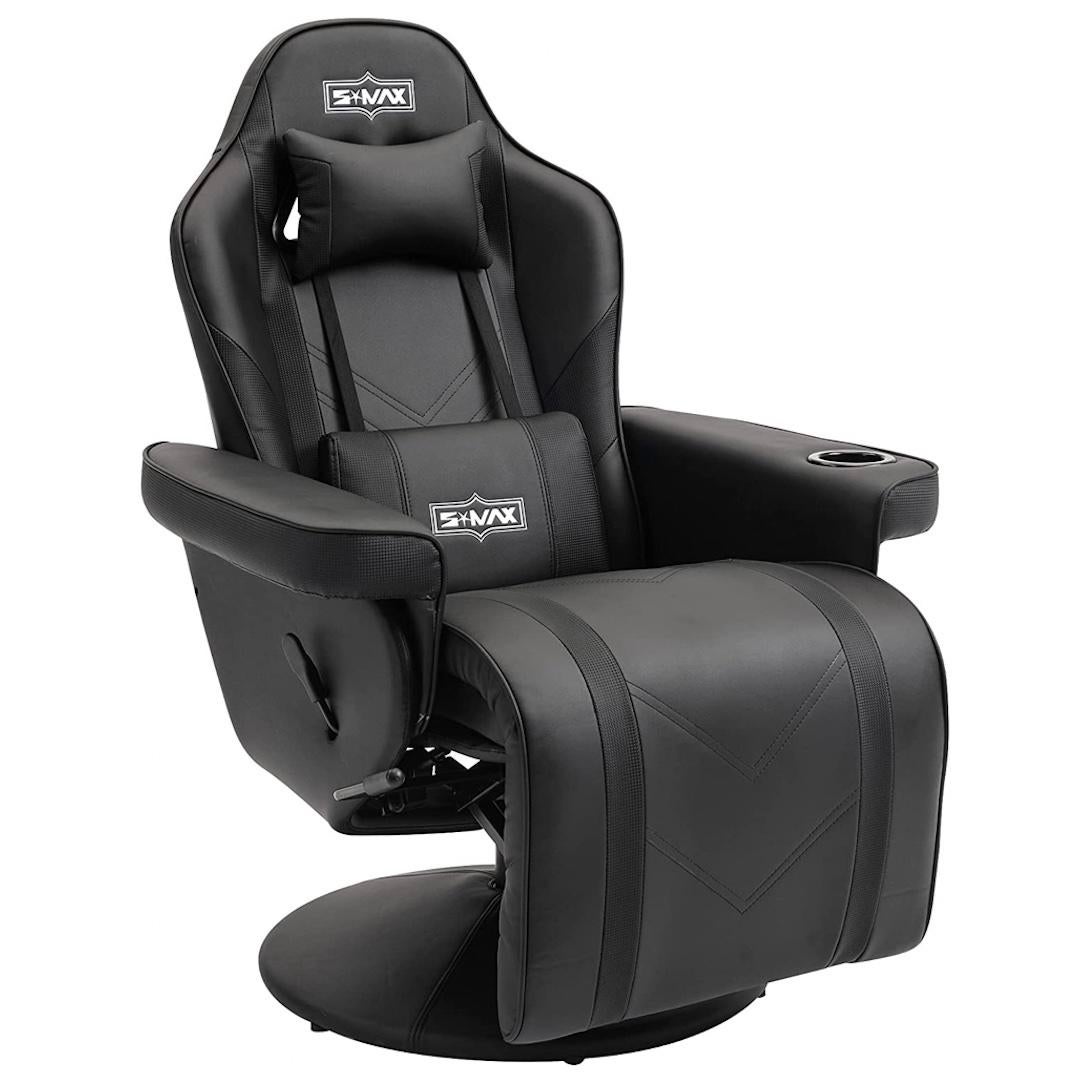 This 4-star-rated reclining gaming chair is bigger than the average model, for an extra comfy experience. It has an adjustable headrest and lumbar support. It also features a side pouch and cup holder. Find this chair in two colors, plus in standard and extra-large sizes.
---
Razer Enki Pro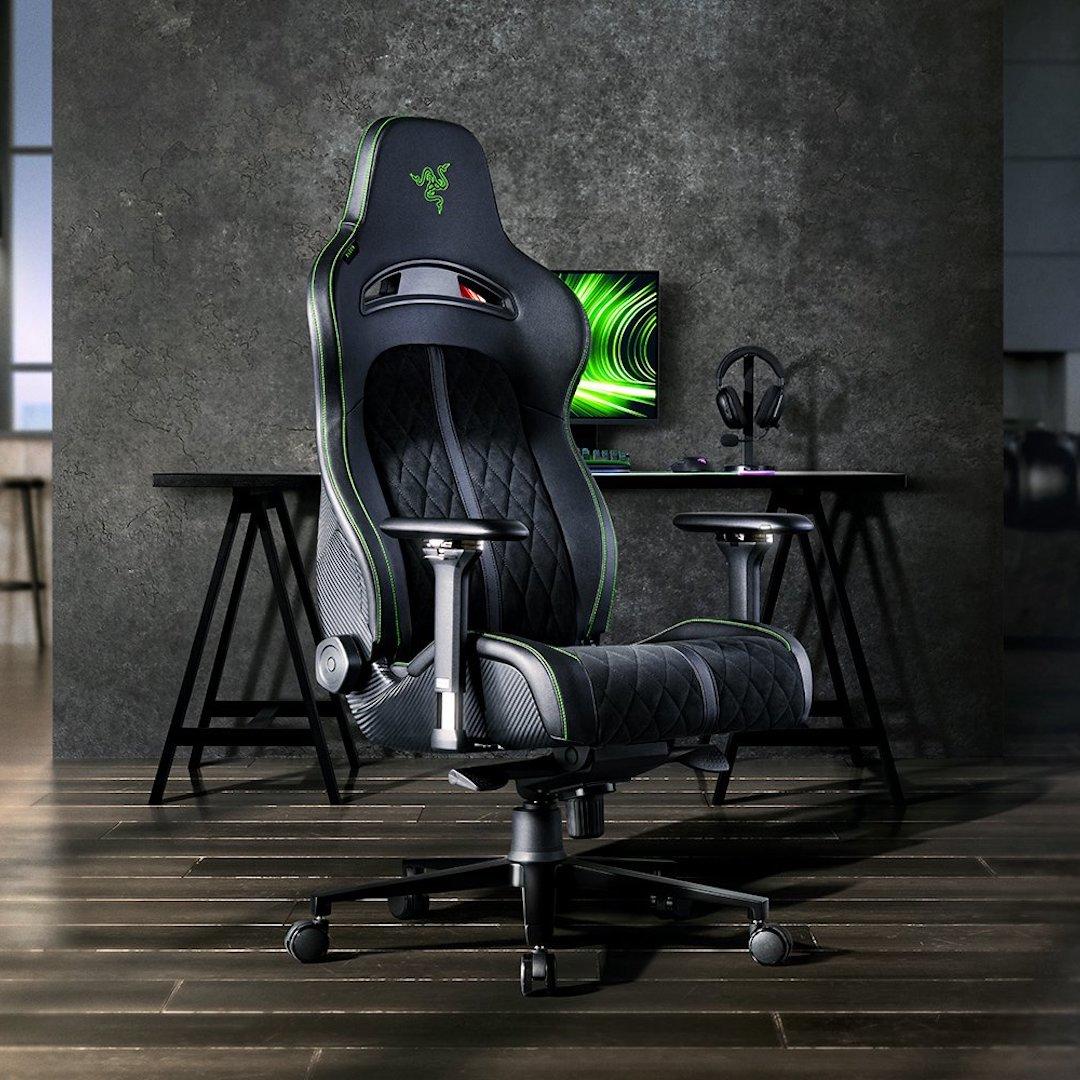 This black and green, faux-leather gaming chair from Razer will look great in your home. It has built-in lumbar support and a magnetic memory-foam headrest pillow for maximum comfort. This new-for-2022 gaming chair is an exclusive at Razer.com, which doesn't offer reviews. Razer brand chairs, however, are generally highly rated.
---
E-Win Flash Series ergonomic gaming chair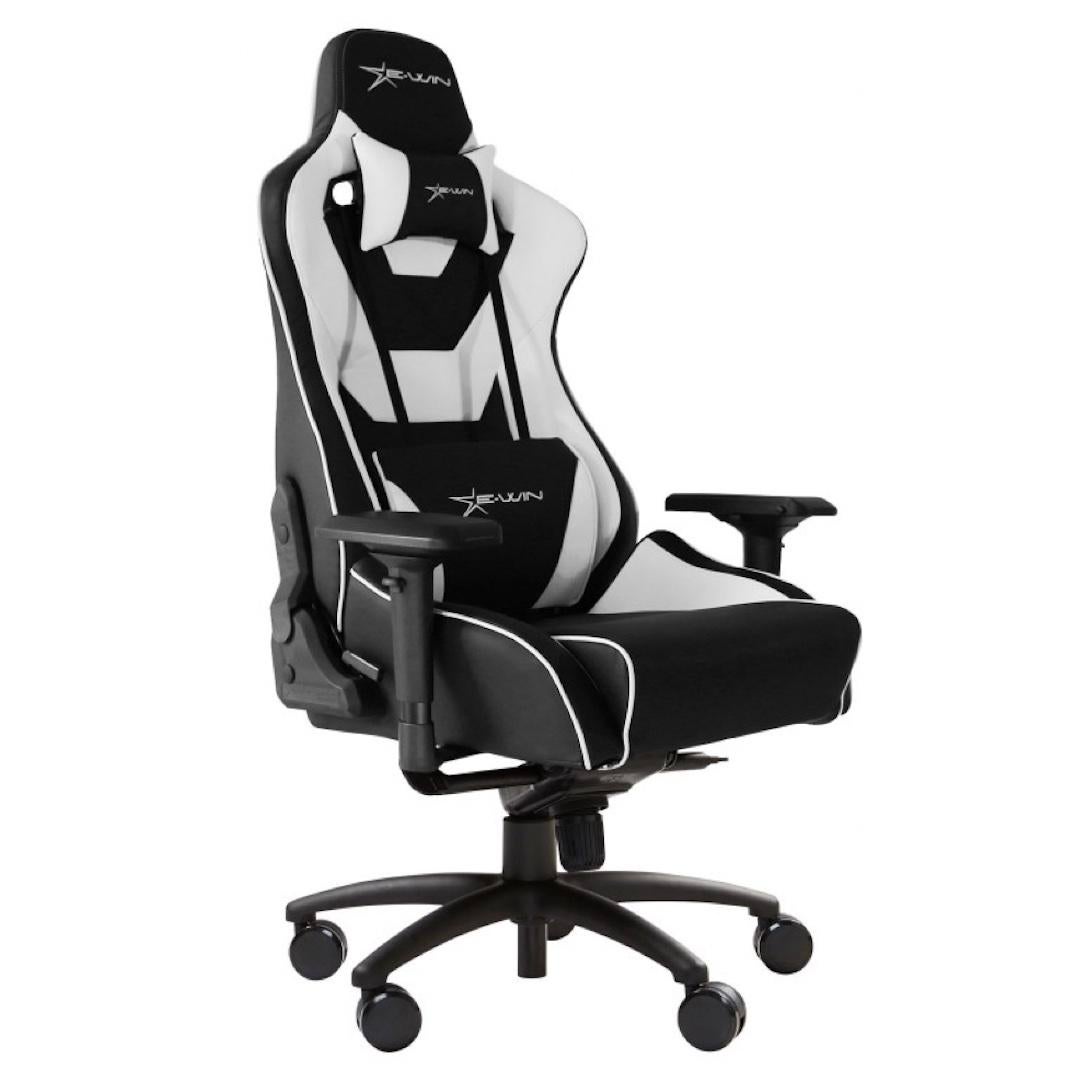 This 4.6-star-rated, stain-resistant gaming chair has a head pillow and lumbar cushion for extra comfort. It has an angle-adjustable backrest and comes in three colors.
"The materials and workmanship are excellent," a reviewer says. "Lots of attention given to the details of this chair. There was so much consideration on E-Win's part to making this product a great experience from the time you place your order, to opening the box, to completing the build."
E-Win Flash Series ergonomic gaming chair, $429 (reduced from $469)
---
Razer Iskur X gaming chair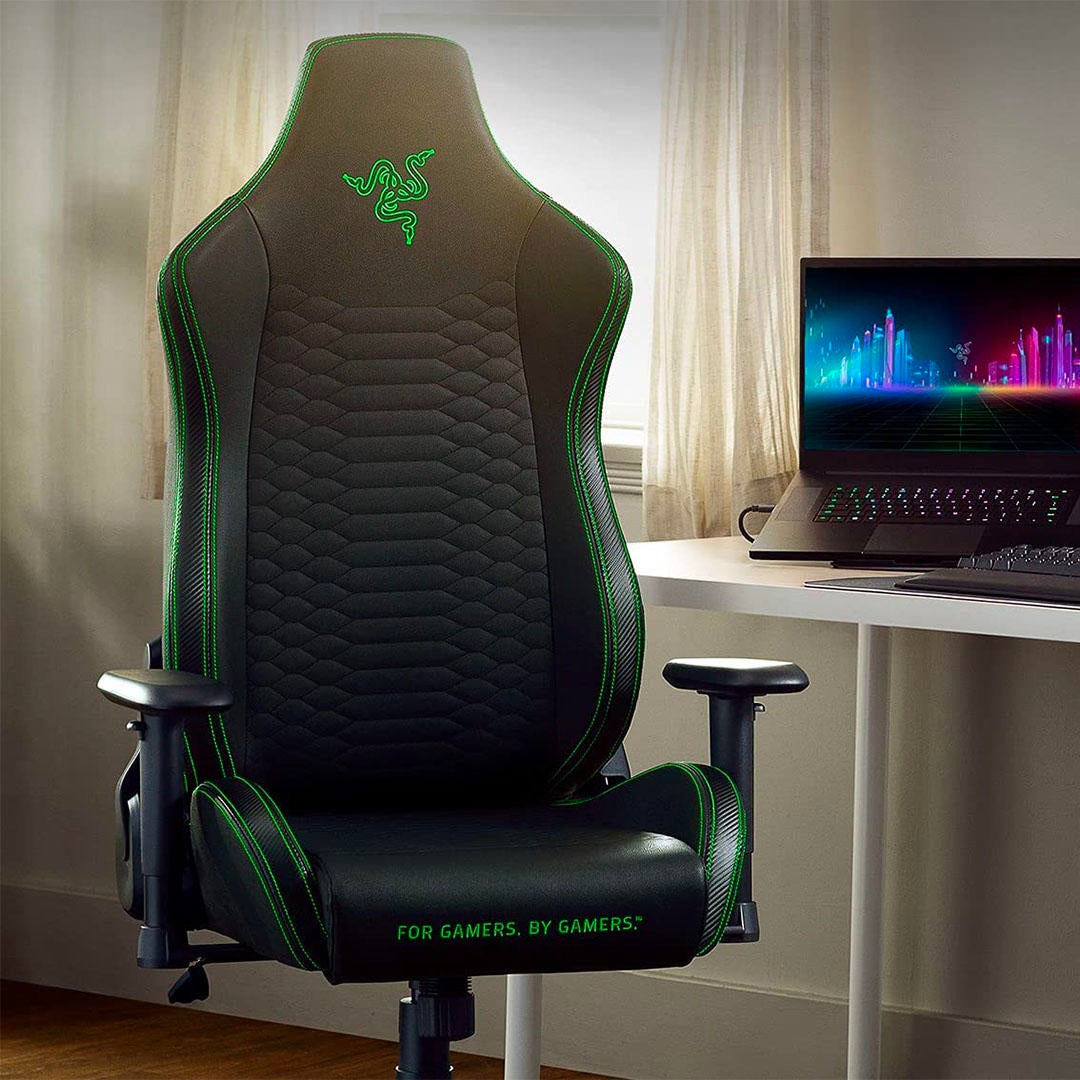 This more affordable steel-reinforced, ergonomic gaming chair from Razer is wrapped in multi-layered synthetic leather and features fully adjustable recline, tilt, height and armrests. Find this 4.5-star-rated chair in three colors, and in standard and extra-large sizes.
Normally retailing for $400, you can save $150 on this high-end gaming chair at Amazon right now.
Razer Iskur X gaming chair, $250 (reduced from $400)
---
The best budget gaming chair options
Are the higher-end gaming chairs above not quite right? Are they priced a bit outside your budget? If so, check out the following budget gaming chairs — they're all highly rated and on sale now.
Respawn PC and racing game chair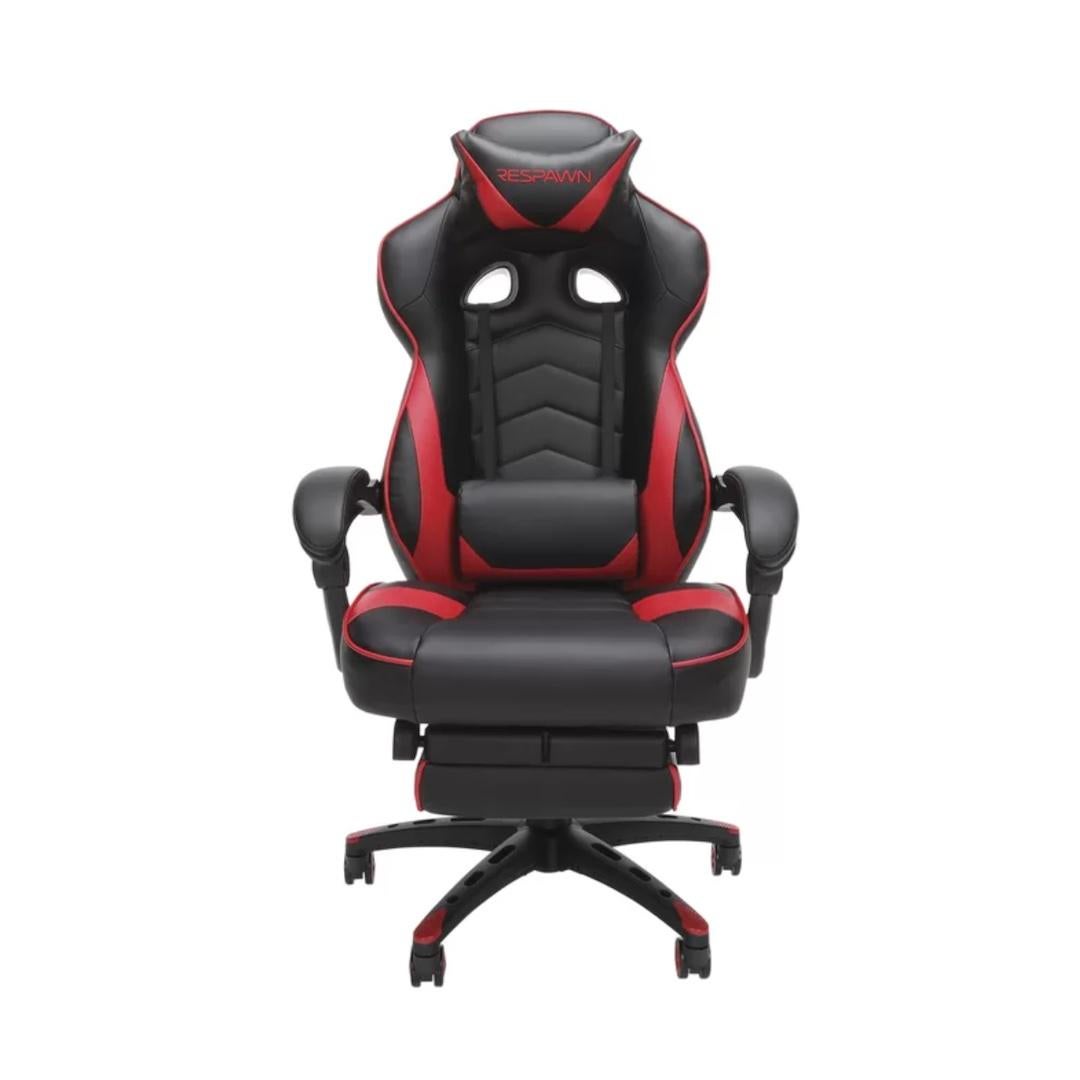 This height-adjustable Respawn gaming chair has a 155-degree tilt with an infinite angle lock, allowing you to choose your best position. The extendable footrest gives this 4.2-star-rated gaming chair a recliner feel. Choose from 17 colors.
"The back support is out of this world and you can recline for watching movies with a blanket," a reviewer says.
Respawn PC and racing game chair, $169 (reduced from $199)
---
Hbada gaming chair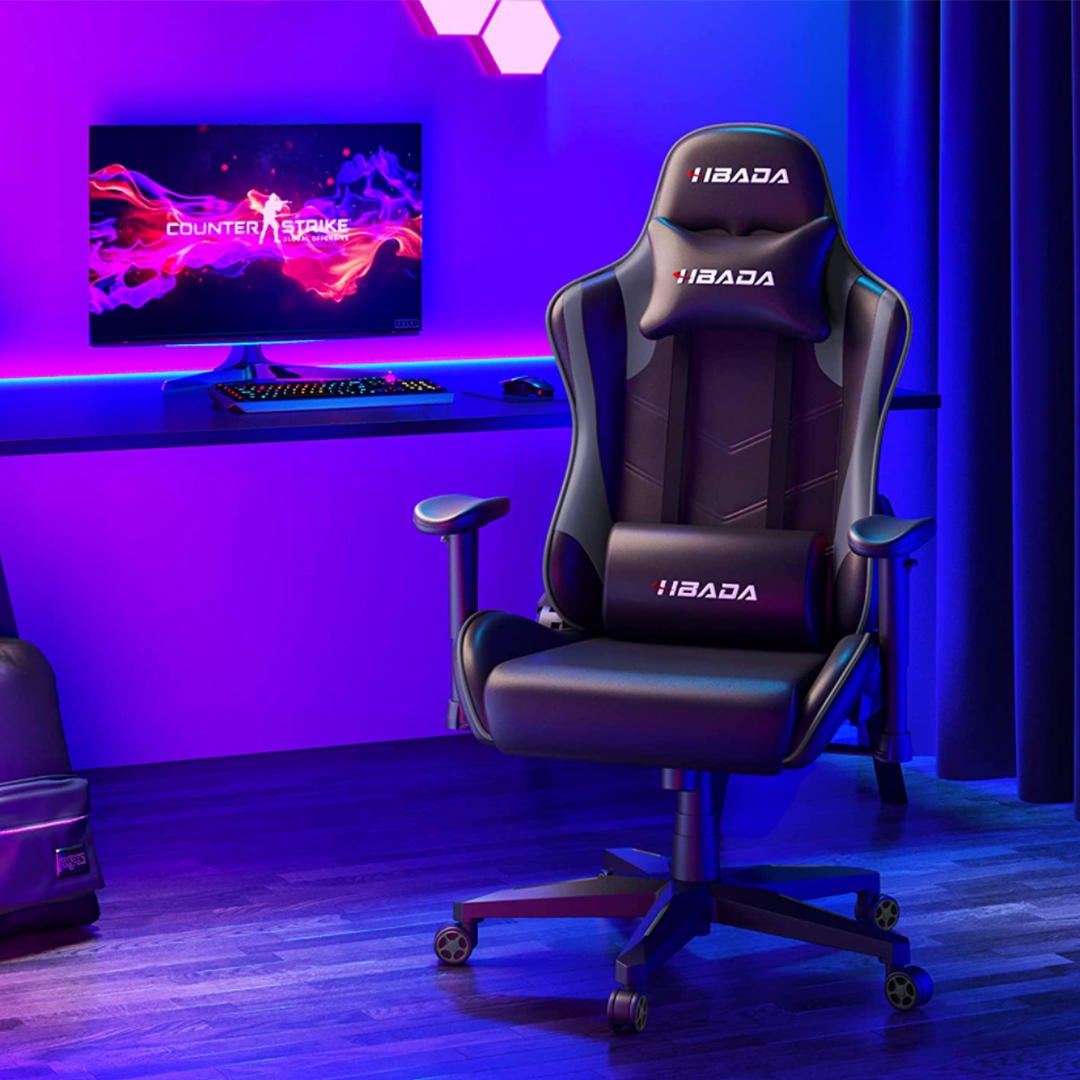 This 4.3-star-rated ergonomic gaming chair is designed to help you sit comfortably for extended periods of time. It features a thick backrest and seat cushion, as well as an adjustable headrest and a lumbar support pillow. It reclines up to 155 degrees. 
"It has many adjustments and is really comfortable both sitting upright and reclined with the foot rest up," a reviewer says. "The chair rocks and has an adjustment for tension, but it also reclines in many locking increments."
Hbada gaming chair, $180 after coupon (reduced from $190)
---
GTRacing Pro Series GT099
The Pro Series GT099 gaming chair from GTRacing has a motor-sport-inspired shape and an ergonomic design. The height is adjustable, and it comes with lumbar and headrest cushions. Place it in its upright mode to work or recline it a bit for gaming.
This 4.7-star-rated chair comes in eight colors, from classic black to pink.
GTRacing Pro Series GT099, $120 (reduced from $140)
---
Related content from CBS Essentials